Houston, Texas High End Matchmaking Services
Love International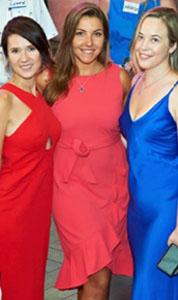 Executive Matchmakers Houston
Have you been struggling to find a quality life partner in the great city of Houston, Texas? We can make that journey easier for you.
Love International and the AFA Network are the world's only fully-global, high end matchmaking services provider. With operations spanning nearly 20 countries across four continents, we have been working tirelessly to help men and women find authentic, lasting love.
We have long known that it takes more than just skilled and dedicated matchmakers to make your journey a success. This is why much of our work since our inception in 1995 has been dedicated to creating a truly global infrastructure consisting of hundreds of staff members.
Each and every one of our staff, from the superstar matchmakers featured here, to everyone who works behind the scenes, is dedicated to the company's mission, which is finding the right person for you.
Despite the immense scale of our operations, be assured that we will attend to you in no less than a personalized, VIP fashion. When we help you find love, we succeed.
Call Us Today at: +1 (281) 747-8419
Or Corporate Office at +1 602 539 8000
Toll Free North America: +1 (844) 522-9864
Love International Members
Below you will find some of our members' profiles. We always respect members' privacy. Members shown have given their specific permission to have their profile visible on our site. These profiles are just a small example of the tens of thousands we add to our system each year.